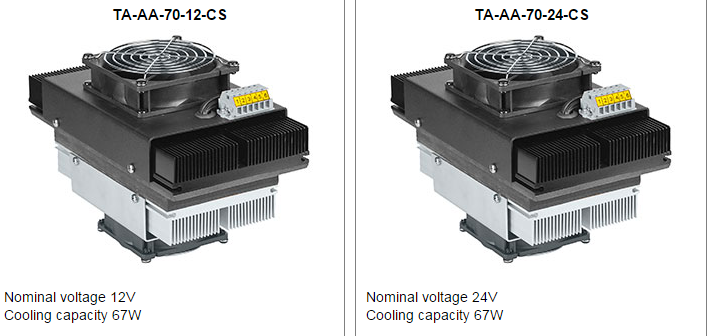 Features:
Low current consumption.
low noise pressure.
Compact design.
Small weight.
Precise temperature control.
Ease of installation and connection.
DC operation of 12V or 24V voltage.
Various positioning in space.
Environmentally friendly solid state heat exchange operation with no CFC refrigerants.
Application
Photonics laser systems.
Thermostat of biological assays.
Medical diagnostics.
Industrial measuring instrument.
Analytical devices.
Food and beverage cooling
Cooling capacities at 12 VDC and 14 VDC are rated external temperatures of +35°C to + 50°C.
Possibility of increase to 150°C - Additional option.NOTE! A method of transferring heat - forced convection.
Not recommended to reduce airflow external and internal side.