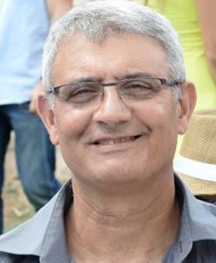 Dov Lotan, Thermal Application Engineer for Si Validation.
 Dov brings over 20 years of experience in the area of Mechanical and SW Engineering as a developer, project manager, and team leader.
Dov used to worked in various positions in the area of pre-press and digital printing ( Scitex) as well as providing Thermal and Automation solutions for various Si Validation needs (Intel corp).
Dov specialized in extreme Temperature and control conditions that applied different technology concepts and covers areas of : Burn in, Testing, Handlers Automation. (pick and place) and Platform Product Verification.
Dov holds B.S in Mechanical Engineering from From FDU and Master Of Science in Computer Science from New York institute of Technology.

Shai Abrahami-partner and Beewen (Israel) manager.
Shai brings with him knowledge and hands-on expertise a in the area of Automation solution for Warehouse logistics and Robotics.
Shai has over 18 years of experience as Automation Engineer at Plasson and in the last 15 years acting as Beewen Israel CEO .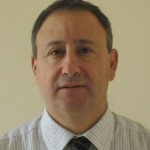 Arie Ganot CFO and owner of FrozenTec and NATIG CPA accounting offices.
Arie Ganot – CPA, holds BA in Economics and Accounting from Tel–Aviv University, Israel.
Arie was a Senior Auditor at Price Waterhouse Coopers (PWC) and has twenty years' experience in key financial management positions, including five years as Chief Financial Officer of a NASDAQ public company Mind CTI Ltd and has Strong M&A and IPO experience.
BatSheva Predsheka
Price offers, Import/Export/ Account Payable