Outdoor thermoelectric Assembly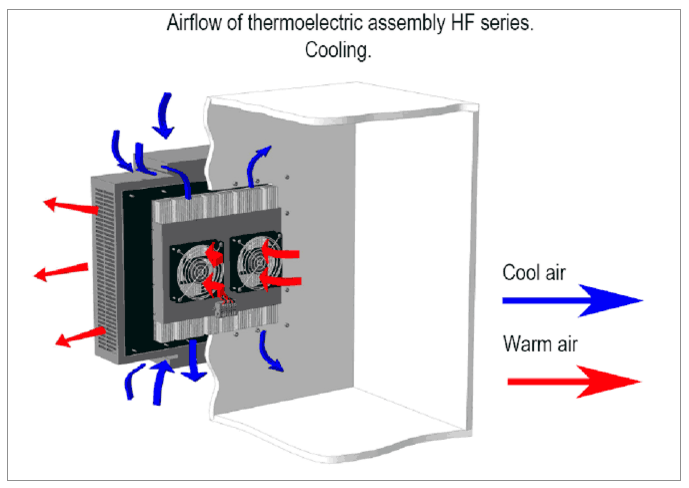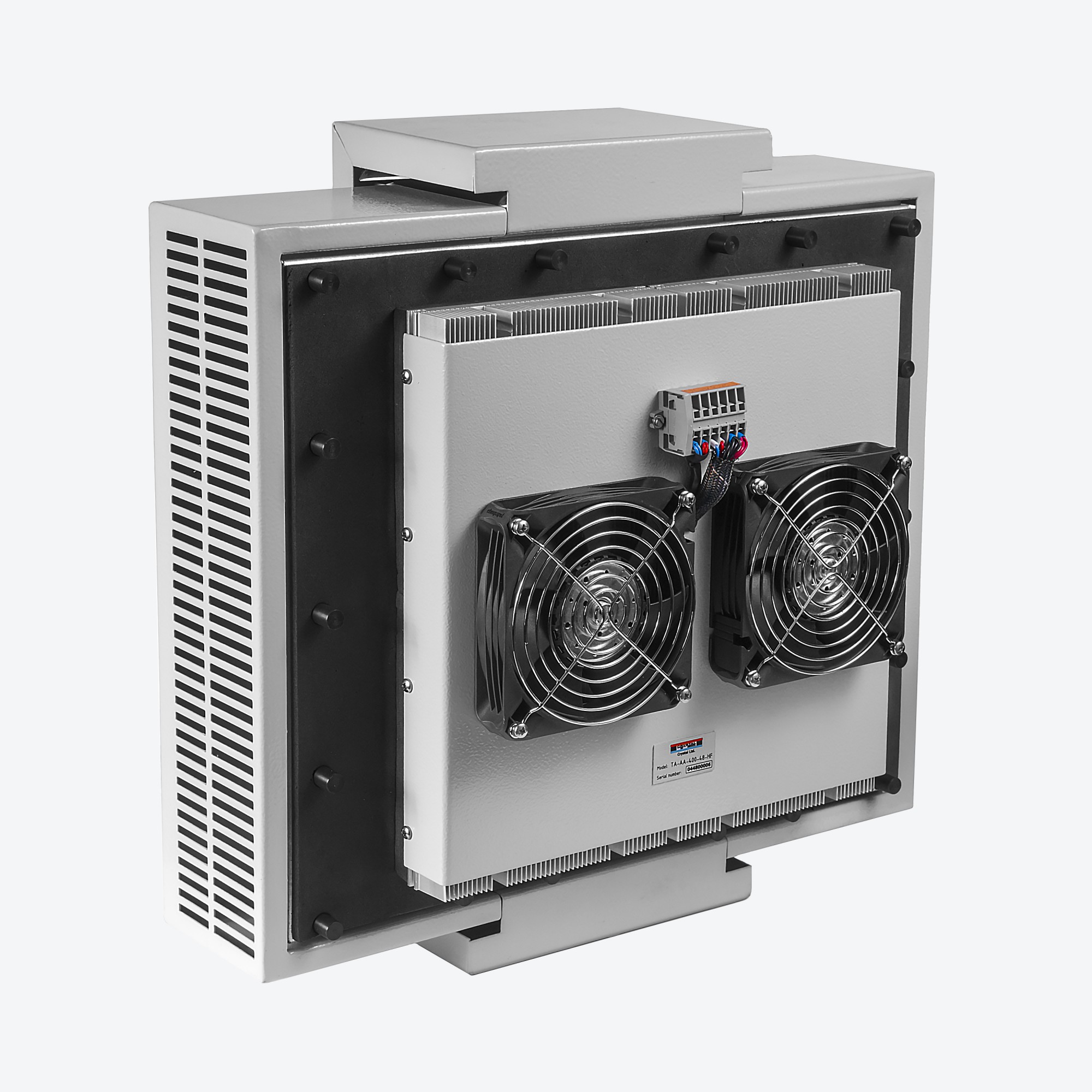 Thermoelectric outdoor assembly  is a reliable way to protect against overheating of electronic components located in the enclosed space of the cabinet. The innovative design combines the following advantages:
Low current consumption
Low noise pressure
Small overall size. Mounting depth inside the cabinet is not more than 70mm, wall thickness of 15mm
Lightweight at 1 W of cooling capacity
Ease of installation and connection
Input power accommodates a nominal/float voltage of 24/28 or 48/56 VDC
Cooling and heating in the same unit
Environmentally friendly solid state heat exchange operation with no CFC refrigerants.
-Protective shroud of external side executes the following functions:
– split up the incoming flow of "cold" and out coming of "hot" air without lowering the cooling capacity
– an additional heat exchanger – protects the unit from unauthorized access.
– presses flange to the wall cabinet, ensuring the tightness of the installation site.
– close the window for the installation of thermoelectric cooling assembly, thereby maintaining the aesthetic appearance of the equipment.
The shroud is made of steel 1.5 mm thickness (on request can be made of steel 2 mm thickness or of aluminum 3mm thickness).
Protection from exposure to atmospheric corrosion is realized dip galvanized (Steel) and powder painting.